Welcome! Here you can find useful travel information about Singapore and book a hotel. To get accommodation in your destination and to find more travel information browse the cities list.

Singapore : Useful information about country

Accommodation

ALL PRICES STATED IN THE FOLLOWING INFORMATION ARE ONLY
APPROXIMATE AND ARE INCLUDED SIMPLY TO GIVE AN IDEA OF
THE TARIFFS FOR THE DIFFERENT TYPES OF ACCOMMODATION.

HOTEL ACCOMMODATION:
THERE EXIST MORE HOTEL ROOMS THAN THERE IS DEMAND. A
GREAT VARIETY OF HOTELS EXIST.

RATING:
NO DEFINATE SYSTEM. ROOMS TEND TO BE CATAGORISED RATHER
THAN THE HOTEL ITSELF.
ROOM TYPES:
STANDARD
SUPERIOR
DELUXE
EXECUTIVE
SUITES

Y.M.C.A AND Y.W.C.A.
HAVE 300 ROOMS BETWWEN THEM. SPORTS AND RESTAURANT
FACILITIES.
ROOMS AND DORMITORY ACCOMODATION.
TARIFF:
CHEAPER THAN MANY HOTELS.
HOLIDAY CAMP
EXISTS ON THE ISLAND OF ST. JOHNS.

GUESTHOUSES:
MAJORITY OF THE GUESTHOUSES ARE SITUATED ALONG BENCOOLEN
STREET AND BEACH ROAD.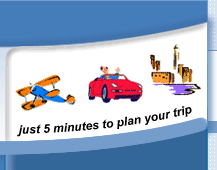 Choose destination to make hotel reservation
Singapore Top Cities:


Singapore Destination Guide: