Welcome! Here you can find useful travel information about Switzerland and book a hotel. To get accommodation in your destination and to find more travel information browse the cities list.
Switzerland : Useful information about country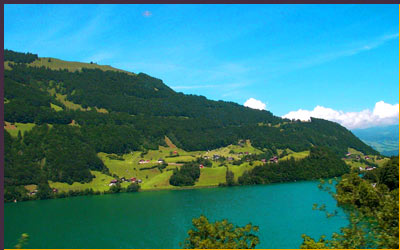 Accommodation

HOTELS:
IN SWITZERLAND ARE LISTED IN THE SWISS HOTEL GUIDE
OBTAINABLE FROM THE SWISS NATIONAL TOURIST OFFICE.
PRICES ARE QUOTED PER PERSON AND NOT PER ROOM.

GRADING: SHV CLASSIFIES ALL ITS HOTELS ACCORDING TO
5-STAR RATING SYSTEM.

PRIVATE ROOMS:
EQUIVALENT TO BED AND BREAKFAST ACCOMMODATION.
THE SIGN ZIMMER OR CHAMBRES A LOUER INDICATES THIS TYPE
OF ACCOMMODATION.

CHALETS & APARTMENTS:
ARE TO BE FOUND PARTICULARLY IN THE MOUNTAINS.
SELF CATERING ACCOMMODATION USUALLY RENTED THROUGH
AGENCIES.

YOUTH HOSTELS:
NO AGE LIMIT BUT ROOM PREFERENCE GIVEN TO MEMBERS AND
THE UNDER 25YRS. AROUND 80 YOUTH HOSTELS AVAILABLE.

CAMPING:
THERE ARE NUMEROUS CAMPSITES THROUGHOUT THE COUNTRY.
MANY OF THESE ARE APPROVED BY THE SWISS CAMPING AND
CARAVAN ASSOCIATION.