Welcome! Here you can find useful travel information about Tanzania United Republic Of and book a hotel. To get accommodation in your destination and to find more travel information browse the cities list.

Tanzania United Republic Of : Useful information about country

Accommodation

TANZANIA HAS NUMBER OF OPTIONS FOR THE ACCOMMODATION
FROM GOOD LUXURY HOTES TO THE YOUTH HOSTEL, GUEST
HOUSES, ETC.

HOTELS:
TANZANIA HAS A RANGE OF HOTELS FROM VERY GOOD, EXPENSIVE
HOTELS TO CHEAPER HOTELS. ALTHOUGH HOTELS ARE ON EXPENSIVE
SIDE, IT IS OFTEN POSSIBLE FOR TWO PEOPLE TO SHARE A SINGLE
ROOM EXCEPT IN TOP HOTELS. THE LESS EXPENSIVE HOTELS ARE
OFTEN FULLY BOOKED SO IT IS BETTER TO BOOK THESE HOTELS IN
ADVANCE.

WILDLIFE LODGES:
WILDLIFE LODGES ARE AVAILABLE IN ALL THE NATIONAL PARKS.
IT WILL BE AN ADVENTUROUS & VER EXCITING TO STAY IN
THESE WILDLIFE LODGES.

GUEST-HOUSES:
THESE ARE OFTEN OFFSHOOTS OF LOCAL BARS AND PROVIDE CHEAP
ACCOMMODATION, BUT THERE MAY BE PROBLEMS WITH DRUNKEN
BEHAVIOUR AND THEFT. IT IS ADVISABLE TO HAVE SHARING ROOM
BUT WHILE STAYING THERE SPECIAL ATTENTION TO POSSESSIONS
SHOULD BE PAID. IN LARGER TOWNS PRICES ARE HIGHER.

CAMPING:
THERE ARE CAMPSITES IN ALL MAJOR NATIONAL PARKS.
SOME HAVE STANDARD FACILITIES, INCLUDING TAPS,
TOILETS, BIVOUAC HUTS AND FIREWOOD. PERMITES TO
STAY IN THESE CAMPS ARE REQUIRED BEFOR ARRIVAL.
IT IS ADVISABLE TO CHECK THE PRICES AND SITE PROCEDURE
BEFORE ARRIVAL.

YOUTH HOSTELS:
THERE ARE YOUTH HOSTELS IN LAKE MANYARA NATIONAL PARK
AND SERENGETI NATIONAL PARK. YMCA HOSTELS ARE AVAILABLE
IN MOSHI AND DAR ES SALAAM FOR ONLY MALE MEMBERS. AND A
YWCA HOSTEL IN DAR ES SALAAM WHICH ACCOMMODATES COUPLES
AS WELL AS WOMEN.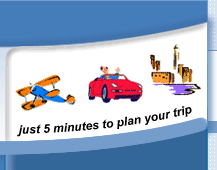 Choose destination to make hotel reservation
Tanzania United Republic Of Top Cities:


Tanzania United Republic Of Destination Guide: