Welcome! Here you can find useful travel information about Uruguay and book a hotel. To get accommodation in your destination and to find more travel information browse the cities list.

Uruguay : Useful information about country

Accommodation

HOTELS:
THERE ARE NUMEROUS HOTELS ARE AVAILABLE THROUGHOUT THE COUNTRY.
FIRST-CLASS HOTELS ARE AVAILABLE IN MONTEVIDEO AND ALONG THE
COASTAL RESORTS OF URUGUAY, WHERE RATES ARE USUALLY ON HIGHER
SIDE. SEVERAL LOWER-PRICED HOTELS ARE ALSO AVAILABLE WITH
BASIC ACCOMMODATION THROUGHOUT THE COUNTRY.

CAMPING:
ALLOWED AT NUMEROUS DESIGNATED SITES THROUGHOUT THE COUNTRY,
OTHERWISW AT OTHER PLACES POLICE PERMISSION IS NECESSARY .

YOUTH HOSTELS:
THERE ARE SEVERAL YOUTH HOSTELS THROUGHOUT URUGUAY OFFERING
CHEAP ACCOMMODATION TO THE MEMBERS OF OF THE INTERNATIONAL
YOUTH HOSTEL FEDERATION.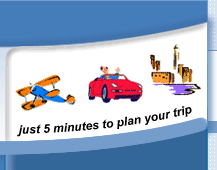 Choose destination to make hotel reservation
Uruguay Top Cities:


Uruguay Destination Guide: