Welcome! Here you can find useful travel information about Zambia and book a hotel. To get accommodation in your destination and to find more travel information browse the cities list.

Zambia : Useful information about country

Accommodation

THERE ARE NUMEROUS HOTELS, MOTELS AND LODGES THROUGHOUT
THE COUNTRY. HOTELS ARE CLASSIFIED USING THE STAR SYSTEM.

THE FOLLOWING LISTS SOME OF THE ACCOMMODATION AVAILABLE
IN THE NATIONAL PARKS.

KAFUE NATIONAL PARK ACCOMMODATION:

SHUMBA BUSH CAMP - BUSANGA PLAIN.

LUFUPA CAMP - KAFUE, LUFUPA CONFLUENCE.

CHUNGA SAFARI CAMP - KUFUE RIVER.

MUSUNGWA LODGE AND NEW KALALA CAMP - LAKE ITEZHI TEZHI.

SELF CATERING FACILITIES:

LUFUPA, KAFWALA, NANZHILA AND AT THE DAVID SHEPHERD CAMP.

KAFWALD AND THE DAVID SHEPHERD CAMPS ARE RESERVED FOR
MEMBERS OF THE WILDLIFE CONSERVATION SOCIETY. TEMPORARY
MEMBERSHIP IS POSSIBLE.

NSUMBU NATIONAL PARK:

THERE ARE THREE LODGES ON THE SHORES OF LAKE TANGANYIKA.
KASABA BAY, NKAMBA BAY AND NDOLE BAY.

MOSI TUNYA NATIONAL PARK:

THERE ARE THREE HOTELS A LODGE AND A CAMP. CAMPING
FACILITIES ARE AVAILABLE AT TONGABEZI CLOSE TO THE CAMP.

SOUTH LUANHWA NATIONAL PARK:

THERE ARE A NUMBER OF LODGES ALONG THE PARKS EASTERN
BOUNDARY ON THE BANKS OF LUANGWA.
THERE ARE ALSO SEASONAL BUSH CAMPS INSIDE THE PARK. THIS
IS CHALET ACCOMMODATION.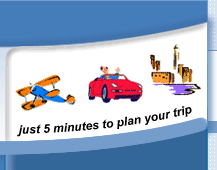 Choose destination to make hotel reservation
Zambia Top Cities:


Zambia Destination Guide: