Welcome! Here you can find useful travel information about Belarus and book a hotel. To get accommodation in your destination and to find more travel information browse the cities list.

Belarus : Useful information about country

Accommodation

HOTELS:
THERE ARE 1-STAR HOTELS IN MINSK AND OTHER DISTRICT
CENTERS OF BELARUS. MINSK, BREST, GOMEL, GRODNO, MOGILEV
AND VITEBSK HAVE 2 AND 3 STAR HOTELS.

CAMPING:
THERE ARE LIMITED FACILITIES FOR CAMPING IN BELARUS.
HOWEVER, CAMPING IS PERMITTED OUTSIDE TOWNS ANYWHERE
IN THE COUNTRYSIDE.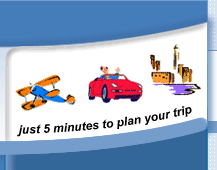 Choose destination to make hotel reservation
Belarus Top Cities:


Belarus Destination Guide: