Welcome! Here you can find useful travel information about Belize and book a hotel. To get accommodation in your destination and to find more travel information browse the cities list.

Belize : Useful information about country

Accommodation

ACCOMMODATION
-------------

THERE IS A VERY LARGE VARIETY OF ACCOMMODATION
AVAILIABLE. ACCOMMDATION EXISTS TO SUIT EVERY
TASTE AND TYPE OF HOLIDAY.

HOTELS:
IN THE CAPITAL BELIZE CITY THE LARGE LUXURY
INTERNATIONAL CHAIN HOTELS ARE REPRESENTED.
THERE ARE ALSO FAMILY RUN HOTELS, HOTEL
MARINA'S AND GUEST HOUSES.
GRADING: HOTELS HAVE BEEN DIVIDED INTO THREE
CATEGORIES ACCORDING TO PRICE AND STANDARD.
APARTMENTS:
LONG-STAY VISITORS CAN RENT APARTMENTS ON A
MONTHLY BASIS.

CAMPING:
THERE ARE BUDGET CAMPSITE FACILITIES IN BELIZE,
CAYO AND CORAZAL DISTRICTS AND A SLIGHTLY MORE
EXPENSIVE CAMPSITE IN TOLEDO DISTRICT.

OUTSIDE THE CAPITAL THER ARE JUNGLE LODGES, CREEK
COTTAGES, RESORT HOTELS, MOUNTAIN LODGES, GUEST
HOUSES AND INNS.

THERE IS ALSO ACCOMMODATION ESPECIALLY FOR DIFFERENT
TYPES OF HOLIDAYS. IN SAN IGNACIO THERE IS A MOUNTAIN
EQUESTRIAN CENTER.

OUTSIDE THE CAPITAL ACCOMMODATION USUALLY PROVIDES
SOME FORM OF SPORTING ACTIVITY. FOR EXAMPLE CANOEING,
HORSE RIDING, JUNGLE TOURS, VISITS TO MAYA RUINS,
RIVER TOURS, GUIDED WALKING TOURS, FISHING, BOAT
TRIPS.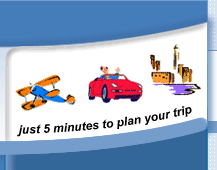 Choose destination to make hotel reservation
Belize Top Cities:


Belize Destination Guide: