Welcome! Here you can find useful travel information about Bolivia and book a hotel. To get accommodation in your destination and to find more travel information browse the cities list.

Bolivia : Useful information about country

Accommodation

BOLIVIA HAS SEVERAL DELUXE AND FIRST-CLASS HOTELS. THERE
IS ALSO A WIDE RANGE OF MIDDLE-RANGE HOTEL ACCOMMODATION
AVAILABLE, GENERALLY OF GOOD VALUE.

GUEST-HOUSES:
SEVERAL PENSIONS IN LA PAZ, COCHABAMBA AND SANTA CRUZ
PROVIDE VISITORS WITH REASONABLE COMFORT AT A REASONABLE
PRICE.

CAMPING:
DESPITE NO FORMAL ORGANISATION OR MARKED ZONES, CAMPING
IS POSSIBLE IN BOLIVIA.

YOUTH HOSTEL ARE ALSO AVAILABLE IN BOLIVIA.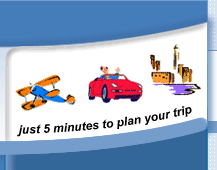 Choose destination to make hotel reservation
Bolivia Top Cities:


Bolivia Destination Guide: