Welcome! Here you can find useful travel information about Brunei Darussalam and book a hotel. To get accommodation in your destination and to find more travel information browse the cities list.

Brunei Darussalam : Useful information about country

Accommodation

ACCOMMODATION
-------------

HOTELS:
THERE ARE HOTELS IN BANDAR SERI BEGAWAN AND KUALA BELAIT
RANGES FROM THOSE OF INTERNATIONAL STANDARD TO BUDGET
ACCOMMODATION.

APARTMENTS:
THERE ARE ALSO FOUR MODERN SERVICED APARTMENTS IN BANDAR SERI
BEGAWAN OFFERING GOOD ACCOMODATION FOR SHORT TERM AND LONG
TERM STAYS.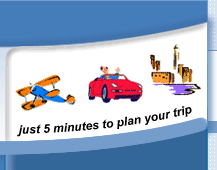 Choose destination to make hotel reservation
Brunei Darussalam Top Cities:


Brunei Darussalam Destination Guide: