Welcome! Here you can find useful travel information about Cameroon and book a hotel. To get accommodation in your destination and to find more travel information browse the cities list.

Cameroon : Useful information about country

Accommodation

HOTELS:
HOTELS WHICH ARE CLASSIFIED ARE CATAGORISED USING
STARS. THERE ARE ALSO MANY OTHER UNCLASSIFIED HOTELS.
DELUXE HOTELS OF THE INTERNATIONAL CHAINS EXIST IN THE
CAPITAL YAOUNDE. MANY OF THESE HAVE SUITES, APARTMENTS
AND CONFERENCE FACILITIES. STAFF ARE ALSO MULTILINGUAL.
THE LARGER CLASSIFIED HOTELS EXIST IN DOUALA, YAOUNDE,
BAMENDA, GAROUA AND MAROUA.

CAMPEMENT ACCOMMODATION:
THIS TYPE OF ACCOMMODATION WITH TWO PAVILIONS AND INDIVIDUAL
ROOMS COMPRISED OF STRAW HUTS, IS AVAILABLE JUST OUTSIDE
WAZA NATIONAL PARK

CAMPING:
CAMPING IS PERMITTED IN BOUBANDJIDAH NATIONAL PARK, ON
THE BANKS OF MAYO LIDI RIVER.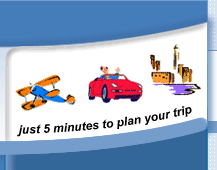 Choose destination to make hotel reservation
Cameroon Top Cities:


Cameroon Destination Guide: