Welcome! Here you can find useful travel information about Netherlands and book a hotel. To get accommodation in your destination and to find more travel information browse the cities list.
Netherlands : Useful information about country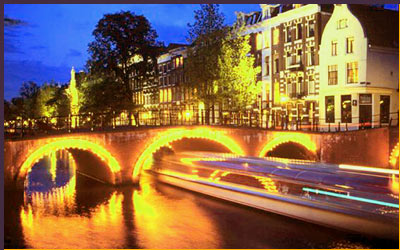 Accommodation

HOTEL ACCOMMODATION:
THERE EXISTS A GOOD RANGE OF HOTEL ACCOMMODATION.
OF ACCOMODATION.

HOTEL CLASSIFICATION:
HOTELS ARE RATED ACCORDING TO THE BENELUX HOTEL
CLASSIFICATION BY STARS 5-1. BELGIUM, THE NETHERLANDS
AND LUXEMBORG ARE INCLUDED IN THIS CLASSIFICATION.

TARIFF:
APPROXIMATE FOR DOUBLE ROOM OCCUPANCY AND BREAKFAST.
5 STAR $175
4 STAR $115
3 STAR $ 55
2 STAR $ 40
1 STAR $ 25

APARTMENTS-HOTELS:
RENT PER DAY OR PER WEEK WITHOUT DINNING FACILITIES
LOCATED IN MAJOR CITIES AND COASTAL RESORTS.

COTTAGE BUNGLOWS:
THERE ARE 500 IN HOLLAND. USUALLY LOCATED IN PARKS IN
THE EASTERN AND SOUTHERN PARTS OF THE COUNTRY AWAY FROM
LARGE CITIES. VERY POPULAR FORM OF HOLIDAY FOR THE DUTCH
PEOPLE. RESERVE IN ADVANCE.
RESERVATIONS CAN BE MADE FOR A WEEK OR FOR THE WEEKEND AND
THERE IS USUALLY NO FURTHER COST FOR USE OF FACILITIES.
THE PARKS ARE CATAGORISED BY STARS 5-1.
AMENITIES DEPENDING ON THE STAR RATING INCLUDE:
SHOPPING FACILITIES
RESTAURANTS
A VARIETY OF SPORTS FACILITIES.

BED AND BREAKFAST:
MOST BED AND BREAKFAST FACILITIES EXIST ALONG THE WESTERN
COAST.
RESERVATIONS FOR BED AND BREAKFAST MUST BE MADE VIA THE
LOCAL TOURIST OFFICE.
APPROXIMATE TARIFF $9 TO $40.

YOUTH HOSTELS:
VENUES RANGE FROM FARMSTEADS TO CASTLES AND MANOR HOUSES.
THERE ARE 42 YOUTH HOSTELS.
TARIFF:
INCLUDING BREAKFAST $9
DINNER $6.50
LUNCH BOX $2
SPECIAL TARIFF FOR GROUPS.

BOAT ACCOMMODATION:
AT MOST MARINAS IT IS POSSIBLE TO RENT A BOAT WITH
SLEEPING ACCOMMODATION. RATES VARY ACCORDING TO BOAT.

ALL PRICES STATED IN THE FOLLOWING INFORMATION ARE ONLY
APPROXIMATE AND ARE INCLUDED SIMPLY TO GIVE AN IDEA OF
THE TARIFFS FOR THE DIFFERENT TYPES OF ACCOMMODATION.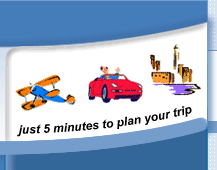 Choose destination to make hotel reservation
Netherlands Top Cities:


Netherlands Destination Guide: