Welcome! Here you can find useful travel information about Poland and book a hotel. To get accommodation in your destination and to find more travel information browse the cities list.
Poland : Useful information about country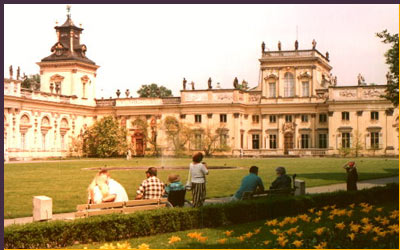 Accommodation

HOTELS:
THERE ARE AROUND 500 HOTELS IN POLAND,
CLASSIFIED UNDER A UNIFORM SYSTEM ACCORDING TO SIZE,
QUALITY OF FURNISHINGS AND FITTINGS, AND STANDARD AND
RANGE OF SERVICES OFFERED.
HOTELS ARE ASSIGNED FROM ONE TO FIVE STARS.

MOTELS:
ARE ASSIGNED ONE TO FIVE STARS AS FOR HOTELS.
THE DIFFERENCE IS THAT 40 PERCENT OF ROOMS CONTAIN
3 TO FOUR BEDS.

GUEST HOUSES:
THERE ARE 3 CATEGORIES. ROOMS HAVE PRIVATE BATH.
FULL BOARD IS AVAILABLE.

TOURIST HOSTELS AND LODGES:
THE POLISH TOURISTS ASSOCIATION RUNS AROUND 330.
TOURIST HOSTELS, MOUNTAIN LODGES AND RIVER LODGES,
LOCATED BY THE MOST INTERESTING TRAILS FOR HILLWALKERS,
HIKERS AND CANOEISTS.

THERE ARE 3 CATEGORIES
1ST CORRESPOND TO HOTELS, 2ND AND 3RD HAVE SHARED DORMITORY
AND SANITARY FACILITIES.
RESERVATIONS AT HOSTELS AND LODGES CAN BE MADE BY LETTER
NO EARLIER THAN 2 MONTHS IN ADVANCE.
INFORMATION AVAILABLE FROM THE PTTK HEAD OFFICE.
00-075 WARSAW, UL. SENATORSKA 11,

HOME STAY:
IT IS POSSIBLE TO STAY WITH A POLISH FAMILY.
FOR INFORMATION CONTACT:-
OFFICE OF RESERVATIONS
17, RUE KURCZA
VARSOVIE.

YOUTH ACCOMMODATION:
FROM THE 1ST OF JULY TO THE END OF AUGUST IT IS POSSIBLE
TO STAY IN THE COUNTRYS UNIVERSITY ACCOMMODATION IF YOU
ARE UNDER THE AGE OF 35 AND HAVE A VALID INTERNATIONAL
STUDENTS CARD.

YOUTH HOSTELS: SCHRONISKO
HOSTELS ARE LOCATED THROUGHOUT THE COUNTRY. AND ARE
OPEN ALL YEAR.
FOR INFORMATION CONTACT:-
P.T.S.M.
28, CHOCIMSKA STREET,
00791 VARSOVIE.

CAMPING;
THERE ARE APPROXIMATELY 200 SITES THROUGHOUT THE COUNTRY.
SITES ARE USUALLY LOCATED CLOSE TO LARGE TOWNS AND TOURIST
CENTRES. FACILITIES ALSO INCLUDE WASHROOMS, CANTEENS
AND NEARBY RESTAURANTS AND FOOD KIOSKS. THE MAIN
CAMPING SEASON IS JUNE TO AUGUST.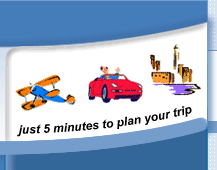 Choose destination to make hotel reservation
Poland Top Cities:


Poland Destination Guide: