Welcome! Here you can find useful travel information about Uzbekistan and book a hotel. To get accommodation in your destination and to find more travel information browse the cities list.

Uzbekistan : Useful information about country

Accommodation

HOTELS:
HOTELS ARE AVAILABLE IN UZBEKISTAN BUT SERVICES AND
FACILITIES ARE NOT UP TO WESTERN STANDARDS.

BED & BREAKFAST:
THERE ARE A NUMBER OF BED & BREAKFAST HOTELS BUT THEY
ARE SMALL AND CAN BE DIFFICULT TO GET INTO.

CAMPING:
NUMBER OF TEMPORARY CAMPSITES IN THE MOUNTAINS ARE
AVAILABLE IN THE COUNTRY.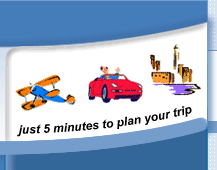 Choose destination to make hotel reservation
Uzbekistan Top Cities:


Uzbekistan Destination Guide: